Specials
PureLogo, Inc Specials
Check out current specials for different vendors that we represent. If you can't find that perfect item give us a call and our sales staff will help you.
Are You Kidding Me
We have an Ebay Store
42 days left!
We have an ebay store for those quick 1 piece blank orders for high quality brand items. For your customers, or employees, of for your family and friends. Swiss Army, Guess, Carhart, Cutter & Buck and More
http://stores.ebay.com/purelogo/
Free Embroidery Setup
42 days left!
That is correct; free embroidery setup. We want you to have the best possible experience with us and using your present embroidery tape just won't do. We can modify it or just start over but you shouldn't have to have the extra cost. We want perfection and we are experts a creating the perfect logo for your apparel. Just call or email and we will start making your vision come true.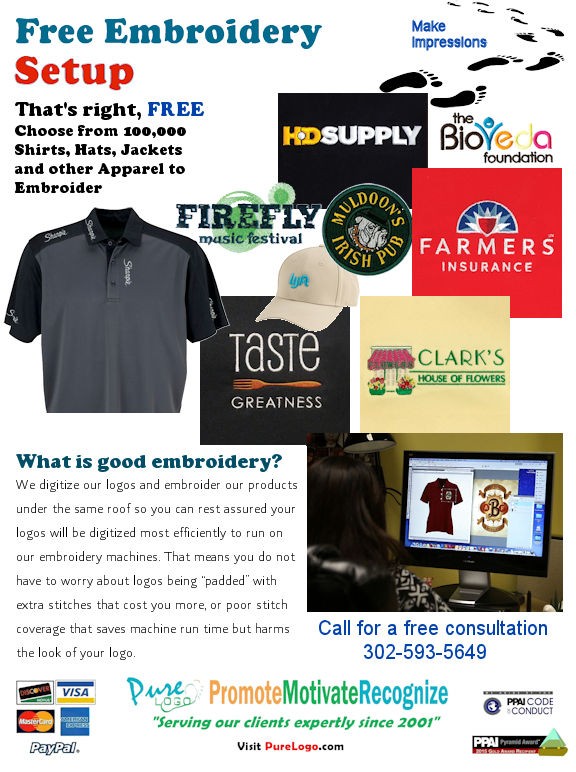 We have your Brands
Look your best
1 Free Logo Conversion
42 days left!
On your first order we will take your logo and covert it into an ESP file so that your order is perfect with vector base art. Then we will present that file back you so you can use it on many other advertisements. This ESP file is a scalable file allowing us to put it on the smallest of imprint area to the largest like a tradeshow booth.